The essential joy of being with horses is that it brings us in contact with the rare elements of grace, beauty, spirit, and fire. ​~Sharon Ralls Lemon
Arondel Equestrian Center's Boutique Horse Retirement program provides hands on daily care, attention and love for your beloved equine companion. We specialize in horses that have medical issues like Cushings/PPID, dental issues, or lameness that limits a pasture boarded lifestyle.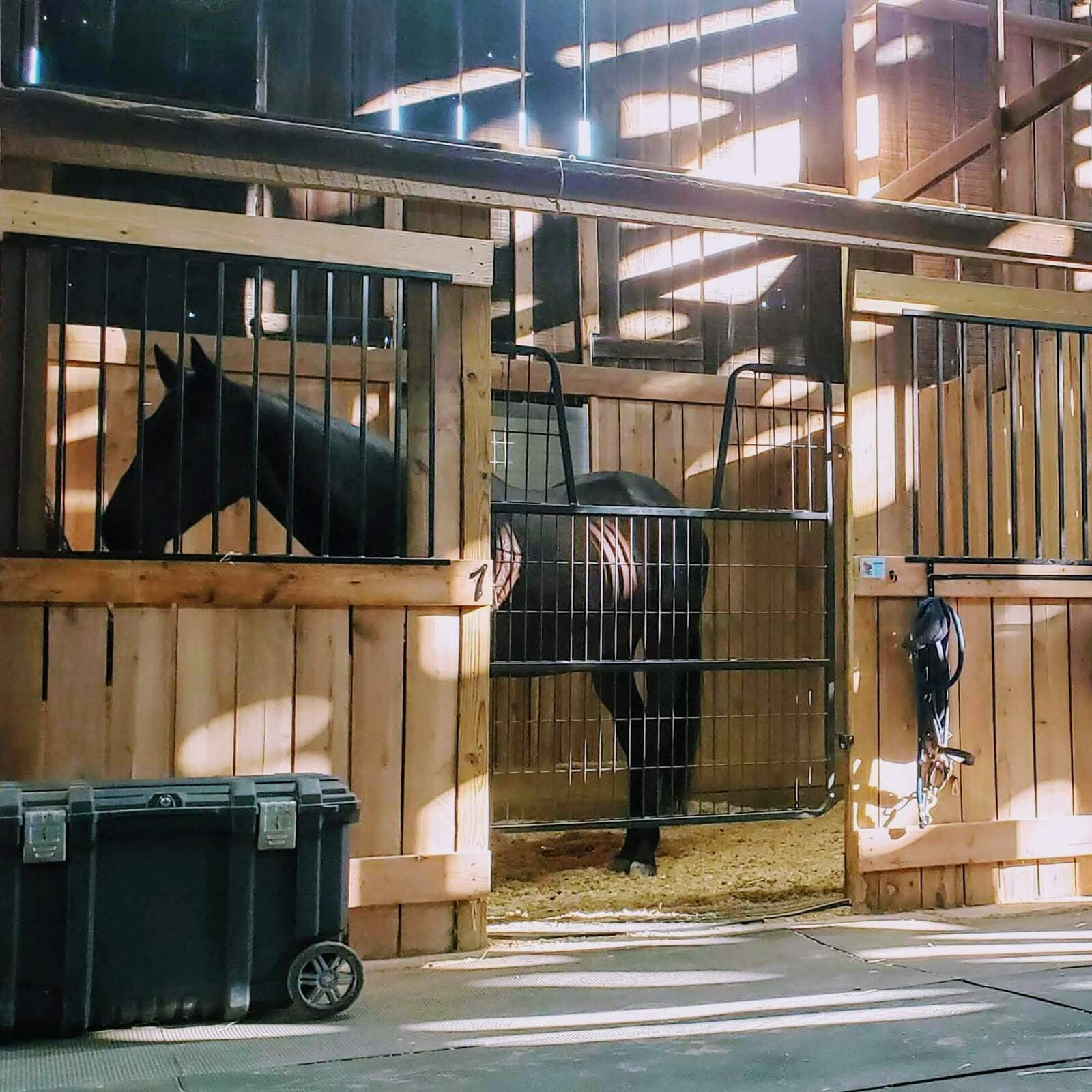 Daily Hands On Care
You horse will be handled every day twice day. You horse will enjoy ample turn out 12-20 hours a day based on their medical and dietary needs as well as the weather conditions. They will also enjoy the comfort of a private stall with a ceiling fan, an outside window and the ability to hang their head out into the barn aisle. Every day your horse is given a body check and you will be notified of any concerns. We will learn your horse's personality and know immediately if something is not quite right.

Your horse will be able to eat any grain, supplements and/ or any medication with out the fear of their herd mate running them off. If your horse needs to wear a muzzle, their time in the stall will give them a break. All muzzles rub to some extent. We have tried them all!

You will know your horse will be safe from extreme weather like thunder storms, blizzard and ice storms in their fluffy dry stalls munching on never ending hay. When it is sunny, hot and in full fly season, you will know your horse is sleeping under his stall fan in a fly free barn.

Kentucky is very wet and be difficult for horses to maintain a good quality hoof. By coming into a stall everyday it will give your horse's hoofs time to be out of the moisture and free from stomping the flys away. Some horses need a private space to lay down and go into full REM. If they do not lay down, they can suffer from sleep deprivation. Our barn security cameras allow us to more accurately monitor your horse's sleep patterns.